Denton Local History Society
Welcome
to, our website is being updated to work on PC Tablet and mobile, it's been a long road but we are finally there.
The Society
exists to research, record, preserve, display and publish the memories , memorabilia, buildings and town of the people of Denton. The Society has an archive of printed material, including documents, maps and photographs, plus oral history and objects. Members meet once a month to hear a speaker and once a month at workshops to research, prepare exhibitions and deal with enquiries.
40 Years On
Denton Local History Society Back in 1978 Denton was being cut in two by the construction of the M67. Countless homes, shops, hat works and also several churches and schools were being demolished. So we founded Denton Local History Society and work was begun immediately to record all we could. Simultaneously thieves robbed the roof off part of derelict Denton Hall. Thus began our fight to save the remaining East Wing and research and record the rest of the site. We lost the fight but at least we have full records and also organised an archaeological dig, during which the previously unknown moat was uncovered, containing timbers and artefacts from the earlier hall. One of our members created a perfect scale model of the main hall with which he gave illustrated talks.

This hectic start decided us to hold monthly workshops, creating an archive and collection of artefacts in rooms provided by our library. An invite to Denton Show started our yearly exhibitions. (We now have over 300 display cards). Then followed an Oral History Project: from childhood in the Boer War, through two World Wars to today. Publications came next for the History Press and commentaries for Godfrey Maps.
Challenges continued. In 1990 the proposed Kingswater development across Debdale Vale would have destroyed early landscape, routes, buildings and part of Nicoditch, all presently preserved on two golf courses. After concentrated research, our book helped the campaigners to stop the proposal.
In the early 2000s, the Crown Point North shopping centre warranted mass demolition around Wilton Street, centre of hat production in Denton, plus about 70 homes, a chapel and shops.The developers invited us to have access to record pre development and even to put some artefacts on permanent display. Two information boards were created with their help and our book 'Hats Off to Wilton Street' was produced to mark our 25th anniversary.
In 2006 we were part of the council's bid to restore the bandstand in Victoria Park. Research into the park's history followed, culminating in the installation of two information boards and our school pack presented to each local school. Dressed in period costume our society members processed in the park at the unveiling of the bandstand.
Our input into the town continues with school visits, exhibition loans, providing speakers and advice, and welcoming family and other researchers. Some of our members have produced more books for us recently. Our membership grows but we are all growing older! To celebrate 40 years as a society, we shall, as usual, take over historic St Lawrence's Church (once a chapel of Ease for Manchester Parish) for a week this October to showcase a special exhibition on Hatting in Denton. Sadly we failed in the council led bid to create an outdoor Hatting Corridor by the park and town hall for various hatting related artefacts. A local school has taken up the idea in their bid and so we still hope and will celebrate by sharing our anniversary with the people of Denton and the local schools.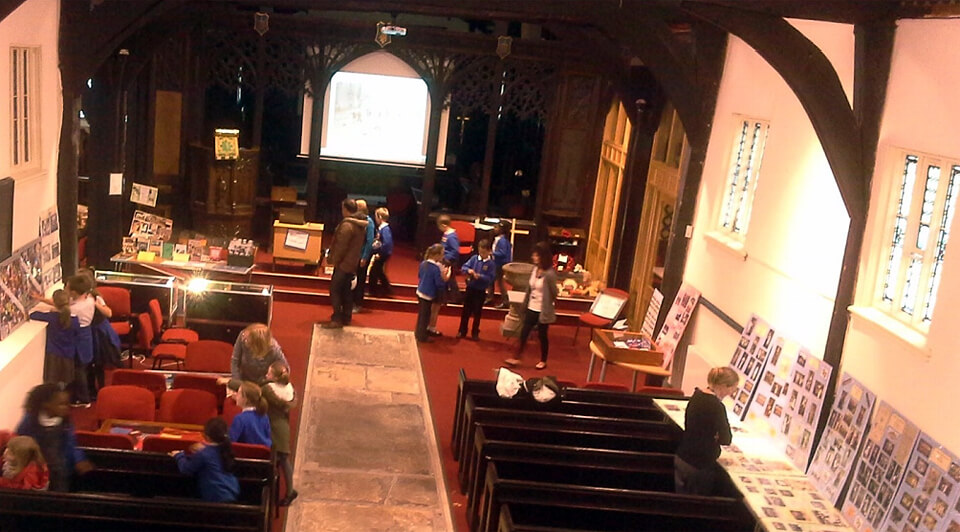 Allan Arrowsmith and Jill Cronin